PREMIUM ACANA™PET FOOD HAS A NEW LOOK!
You might have noticed your favorite ACANA™ recipes have gotten a makeover recently, including eye-catching new bags that will look great in your pantry. And not to worry — the ACANA recipes your dog and cat loves are still rich with the same premium animal ingredients balanced with wholesome fruit and vegetables, and they still have the same delicious taste your pet craves. Check out our frequently asked questions below to learn more about our new look and what it means for you and your furry family!
Explore Acana Dog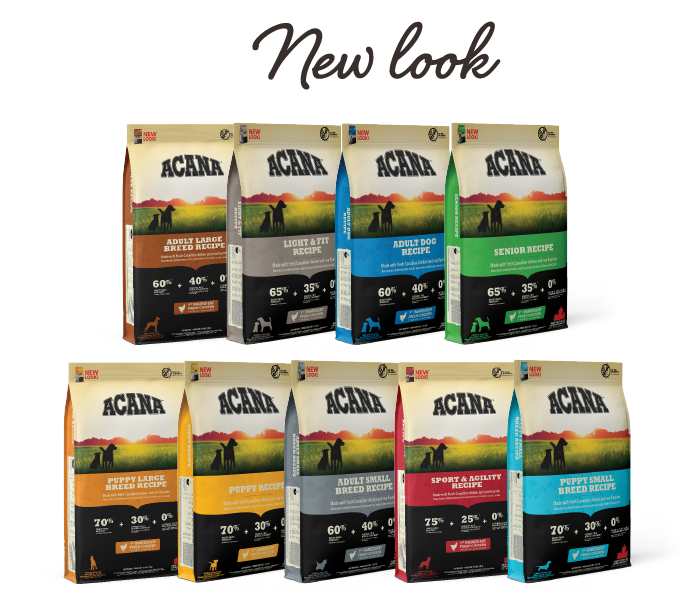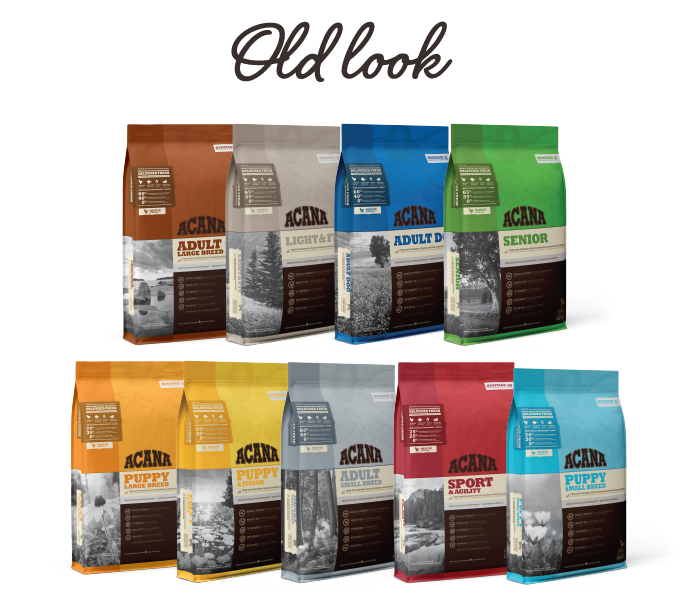 Frequently Asked Questions
Our new packaging makes it very easy for Pet Lovers to find the information that is important to them. The look is cleaner, with our Go Beyond commitments featured on the back of the packaging. A call out to the benefits of rotational feeding encourages Pet Lovers to provide variety for their dogs, and it's also very easy to find the ingredients, Guaranteed Analysis and a feeding guide.

As these recipes are new formulas, dogs who are currently on ACANA will be okay with a short transition of 50/50 for a day or two.

Dogs that are particularly sensitive, or new to ACANA may benefit from a longer transition onto the new formulas. We recommend starting with 25% of the new ACANA diet with 75% of the previous diet, and gradually increasing the new diet over the course of a week.

Pet Lovers found the name and purpose of ACANA Puppy & Junior confusing. The name was changed to clarify that this is a food specifically meant for puppies.